Monday, February 29th, 2016
The Blue Mountains Artist Network have let us know they will again be running arts trails in 2016.
The first will be for the lower mountains from Lapstone – Linden on the weekend of 16 – 17 April.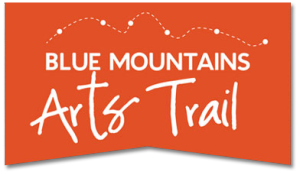 Subsequent trails will be      Woodford – Mt. Victoria 18- 19 June
Lapstone – Linden 20 – 21 August
Woodford – Mt. Victoria 22-23 October, so put them in your diary.
These events give you the opportunity to meet artists in their studios, where they create their work. It is a time to see first-hand the environment, tools and materials needed to make works of art. The trail has mosaic artists, photographers, painters, printmakers, ceramic artists and sculptors. It is a chance to purchase work, talk to the artists and find out what the art is about, or simply just take in the atmosphere.
Many of the artists will do commission pieces for you, so if you like their style, tell them your ideas and they may be able to create it for you.
The mountains have many talented artists and this is an excellent way for artists and art lovers to meet in the most personal of settings. So explore the beautiful Blue Mountains in a whole new way. Follow the trail of creativity and be inspired.
You can plan your weekend by going to www.artstrail.org.au. Here you can read about the artists and use the online map to guide you.
Our local community of artists deserves your support as they contribute substantially to our desirability as a tourist destination, as well as providing beauty and cultural depth to ur communities.