Friday, May 10th, 2013
Upper mountains residents forced to trek to Lithgow or Winmalee for basics since Kmart closed will be pleased to hear that Wesfarmers is planning a Target Country variety store in Katoomba Fair. The site, in Pioneer Place previously occupied by Franklins, has been owned by the Coles group for many years, and was used to deliver Lay-by items last Christmas for Kmart shoppers following that stores closure.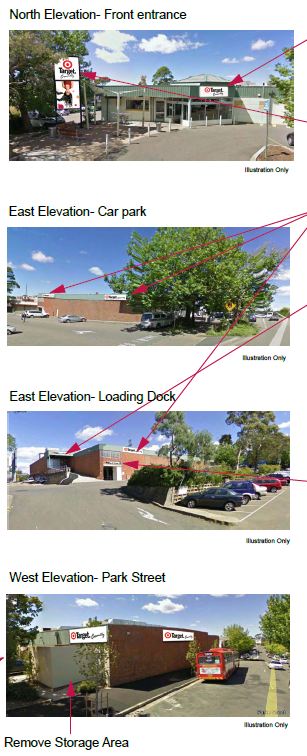 With no external building work required, the new shop could be open later this year.
Meanwhile, work continues on the old Coles/Kmart site, now owned by Woolworths and subject to redevelopment work to add parking and floorspace for the new Woolworths Supermarket and BigW stores. The battle between the retail duopoly saw front page news last month with claims of dirty tricks as each group sought control of the other's real estate.
Work on the Woolworths/BigW site is expected to finish in 2014, dramatically increasing retail space in the region.