Thursday, December 20th, 2012
Wenty golf course is offering free fireworks again for 2012. A huge hit in previous years, the club is asking for a gold coin donation, a small price for one of the best New Year's Eve events in the mountains.
As in past years, guests are welcome to bring a picnic and soft drinks, and alcoholic drinks will be available at club prices. The evening gets underway at 7pm, with fireworks at 9:30.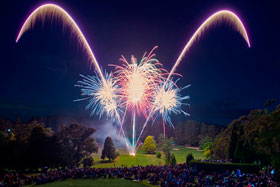 The club also has a dinner package and VIP seating on the club house deck, ph: 4757 1202.
If weather is bad, the fireworks will be postponed to Australia Day.