Tuesday, March 20th, 2012
Today's post is a round up of local development applications for proposed building works. First up, an application for retail development in Wenty. The application for six new shops plus residential unit upstairs boasts that it will bring Wenty up to speed with the other local towns that have seen recent development. Not sure Lawson, Leura and Katoomba would agree the developments have been desirable. At least it appears to be reasonably sensitive to the built environment.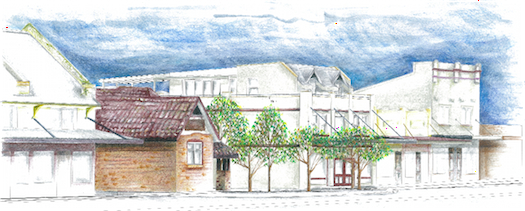 Nobody will be accusing the developers of the approved units at the GWH off ramp for Leura of sensitivity to the local environment. More like an attempt to outdo the Spires in hideous presentation. Apparently, the council gave in after they were advised the development application was complying and they would lose in the Land and Environment Court if they opposed it. At least there is some schadenfreud that the absentee landlords in the Spires who paid $360,000 off the plan a decade ago will have neighbours who paid $260,000.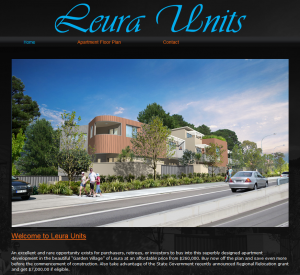 And the largest development in the area, a sixty unit residential apartments, plus retail, originally approved in 2007 looks set to go ahead in Goldsmith Place Katoomba. It says something about how bad the similar scale Leura apartment developments are that this block starts to look reasonable. The three building plan is six stories tall at the tallest point, but owing to the below grade site it will appear no more than three stories tall. Mind you, if work doesn't start by May they will be back to the drawing board as consent will lapse.